What do we do?
We provide free, impartial, independent and confidential advice to anybody in need of support over the age of 16, experiencing a problem relating to debt, benefits, housing, family problems, immigration and domestic abuse and more. Sometimes a client needs straightforward signposting, in other occassions a client has a complex set of problems that need more in depth advice.
Are you ready to volunteer?
With the pandemic restrictions closing perhaps now is a good time for change or to learn some new skills?
If you have been thinking of volunteering for Citizens Advice for a while, now is a great time to get in touch!
Volunteers are the cornerstone of our service and we are actively recruiting new volunteers to join our great team, based in our office at the Elmbridge Hub, Walton on Thames.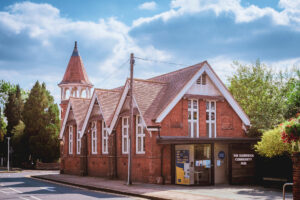 We are seeing an increase in demand for advice services across the community we serve, which includes the towns and surrounding areas of Walton on Thames, Weybridge and Hersham.
What help do we need?  
We have volunteer vacancies for the following roles;
Interested and want to know more?
If you would like to register your interest for one of these roles please complete this form and click submit. We will aim to contact you within three working days.
If you would like to have a general discussion about volunteering at Citizens Advice Elmbridge (West) please email us on enquiries@caew.org.uk.