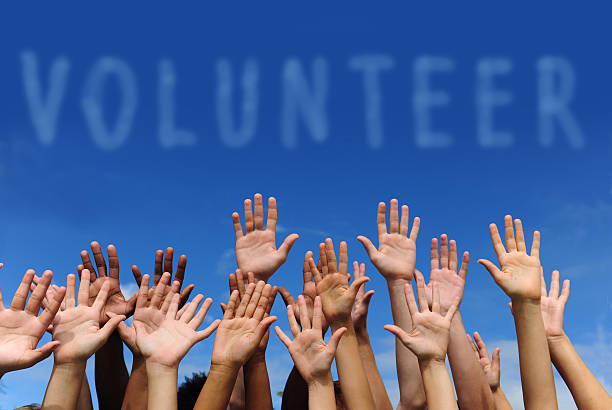 How you can help
There are many volunteer roles within Citizens Advice Elmbridge (West) and you're sure to find one that suits your skills, experience and/or interests as well having the opportunity of meeting and working with like minded colleagues.  Citizens Advice Elmbridge (West) is a team committed to serving its community.
Types of volunteer roles available
Administrator
A sound support structure is essential for the running of any organisation. Administrators are key to enabling the advice centres to run smoothly and efficiently. There are various administrative roles, so we will try to match your skills and time to our service needs.
The administrator tasks include:
Using computer spreadsheets, databases and word processing software
Maintaining and developing administrative systems
Stock control of leaflets and materials and updating local information
Helping to arrange events
Handling correspondence, telephone calls, email and faxes
Taking notes and minutes at meetings.
Trustee
Citizens Advice Elmbridge (West) is a registered charity with a Board of Trustee Directors.
Some of the Trustee roles require specific skills but we welcome people of all ages, backgrounds and experience who are representative of our local community. The Trustee Board meets in the evenings so this role could well fit with other full time employment or responsibilities. If you would like to play a central role in a well known and respected charity, this might be just what you're looking for.
The Trustee Board is responsible for the Governance of the advice centre. It is responsible for:
Overall strategic direction
As employer for the paid staff
Financial control
Legal compliance
Premises and overall service
Youth Forum Member
Citizens Advice Elmbridge West have established a youth forum which gives 16-24-year old's space to have their say about issues they face in Elmbridge. During our forums, we run workshops on a variety of topics including: financial capability, scams and healthy relationships.
The role of a youth forum member:
Provide feedback on workshops, marketing materials and the Citizens Advice service.

Opportunity to raise any concerns you may have or any issues you are facing in Elmbridge.

Help shape and implement the way we provide advice and support for young people.
Youth forum member requirements:
16-24 years old.
Living, working or studying in Elmbridge.
To register your interest, please email 1624project@caew.org.uk
Advisor
Without our team of trained volunteer Advisers we could not meet the demands for our service. They are key to our service.
We would be looking for volunteers that are willing to make a minimum commitment of two years, including a weekly time commitment to this role, excluding holidays.
The role of an Adviser is to:
Interview clients in the advice centre, over the telephone and at outreach sessions
Research information from our electronic information system and other sources
Provide advice, explanation and help with the choices and consequences that the client faces
Help clients negotiate with people such as creditors and service providers
Give practical help by writing letters, making telephone calls, completing forms, etc
Refer clients to other agencies who are better placed to help
Keep detailed records of all clients' cases
Prevent future problems for clients by identifying failing policies and poor services.
The Adviser's Skills
You don't need any particular qualifications or experience to train as an Adviser but you will need to:
Demonstrate that you understand and support the Aims and Policies of the Citizens Advice service
Have good listening skills
Be able to work in a team
Have good communication skills and be able to read and write English and do basic calculations
Enjoy helping people
Be supportive to clients and colleagues
Be confident using Information Technology
Understand problems people may be facing in the local community.
We provide free formal and comprehensive accredited training which is backed up by excellent support, supervision and guidance to help you develop the skills you need to deliver a high quality service to our clients. Once you have qualified as a Generalist Adviser, you will have the opportunity to develop further skills and increase the depth and breadth of your knowledge.
Fundraisers
Citizens Advice Elmbridge (West) is a registered charity and is totally dependent on funding from a variety of sources including the statutory sector, charitable trusts and private donations.
We are always looking for fundraising volunteers to work in the following ways with our treasurer and Trustees to meet our fundraising objectives;
Help to research fundraising opportunities
Organising fundraising events
Help completing fundraising applications
Putting together presentations to potential funders.
For the latest fundraising results visit News or for upcoming events or other ways you can help visit Fundraising.